Sparty's Got a Situation: Mike Sorrentino Decides He's an MSU Fan
MSU is about to get crazy, get loud this fall when Mike "The Situation" Sorrentino brings his spray-tanned fist pumping self to East Lansing for a football game.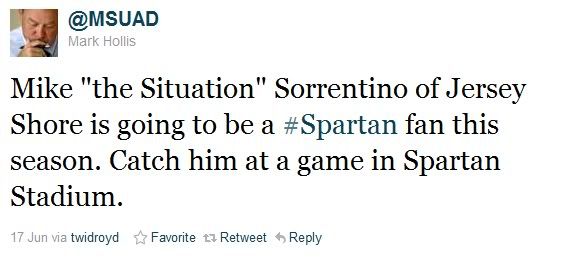 For anyone that has traversed the streets of East Lansing on a given Friday or Saturday night, Situation's sudden affinity to MSU isn't much of a surprise. Fist pumping at Rick's? Yeah, that's nothing new.
[via the understandably distraught Only Colors]